Experience light as nature intended
Blue light after sundown doesn't exist in nature and is alien to our biology. We are designed to see only amber-red light at night. That's why a campfire feels so good!
Restore your Circadian Rhythm
Our eyewear blocks out the specific wavelengths of light that supress Melatonin and cause circadian disruption. This will help you sleep deeper and wake refreshed.
Recharge your mitochondria
When your circadian rhythm is in sync, you optimize your mitochondrial function. You will literally have more energy and vitality, and more resistance to most modern diseases.
Block blue and green light after sundown for the best sleep you've had in years!
Our After Sundown eyewear collection allows you to still be exposed to artificial light from your screens and home lighting at night while protecting yourself from Circadian Rhythm disruption.
With 2 after sundown lens options you'll find the right one for you whether new to blue blocking or a hardcore biohacker!
The Rhythm500 lens is developed to block out 100% of artificial blue light and the Rhythm560 lens goes further to block out virtually all green light too.
Rhythm Optics are the solution to unavoidable modern light that causes melatonin suppression. In turn supporting deep restorative sleep and optimal mitochondrial function, the key to good health and disease prevention.
Filter blue light during the day to prevent digital eye strain & retinal cellular damage.
Our During Daytime eyewear collection of anti-blue light lens styles are for those spending long days behind computer, tablet, and mobile screens and while in artificially lit offices.
With clear or yellow tinted lens to choose from you'll find the right solution for you. 
The RhythmCLR is a clear lens formulated to reduce blue light to prevent digital eye strain. Being crystal clear it doesn't distort colours - great for the office, they look smart and don't attract attention.
The Rhythm450 lens is specially developed for the serious screen user. Whether you're a hardcore gamer or just stuck behind a computer all day in a horribly lit office, you can block out the wavelengths known to cause cellular damage to the eye.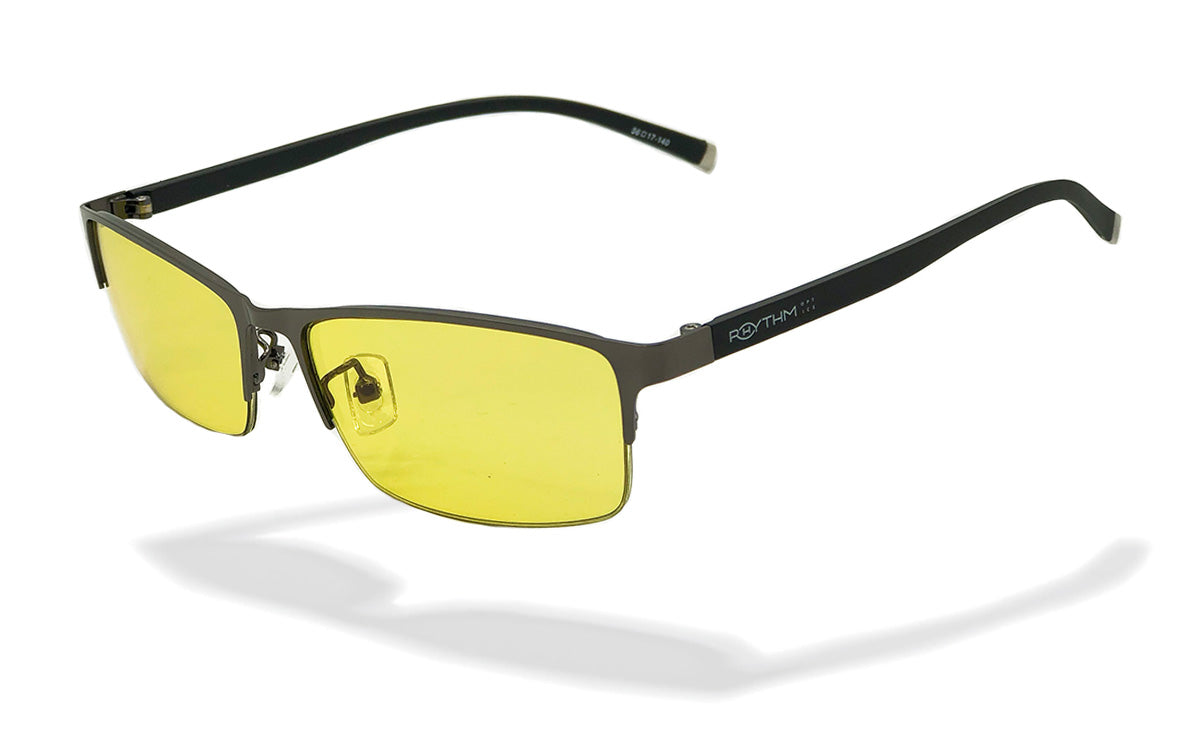 Trending Now
Our customers are loving these new frames right now!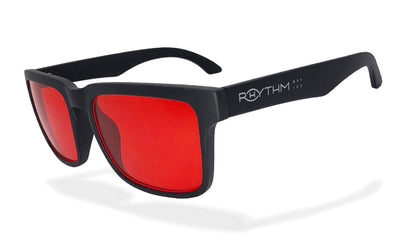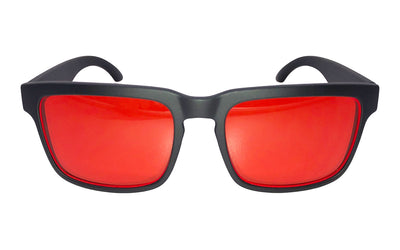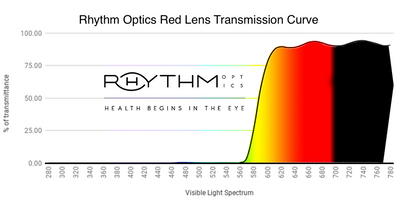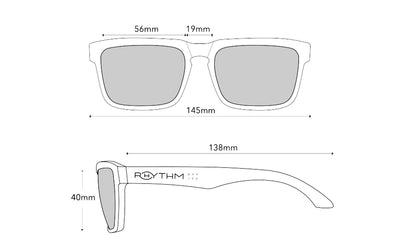 $101.00
The Block features our Rhythm560 lens in a smooth matte black frame.  Big and bold, it makes no apologies! Its larger frame style prevents light leak from top, sides and bottom. Made from TR90 it is ultra light yet strong and flexible.
The Rhythm560 lens protects your eyes from receiving the harmful blue light spectrum and filters out virtually all green light too.
The Rhythm560 lens is a full red lens developed for maximum melatonin preservation. These are for the most serious blue and green light blocking biohacker!
By blocking out blue light and green light right up to 99.64% at 560nm, you will avoid virtually all light that has the ability to suppress melatonin.
What our customers are saying
Are you confused by all the different glasses out there all claiming to be blue blockers?  Here's the breakdown.